Helsinki Airport (HEL)
Find the most important information about Helsinki Airport: Flights (Departures and Arrivals), Parking, Car Rentals, Hotels near the airport and other information about Helsinki-Vantaa International Airport (HEL). Plan your travel to HEL Airport with the information provided in this guide.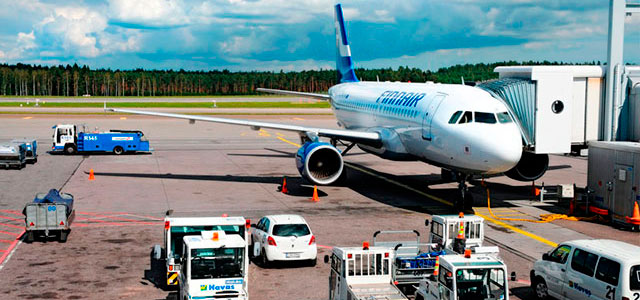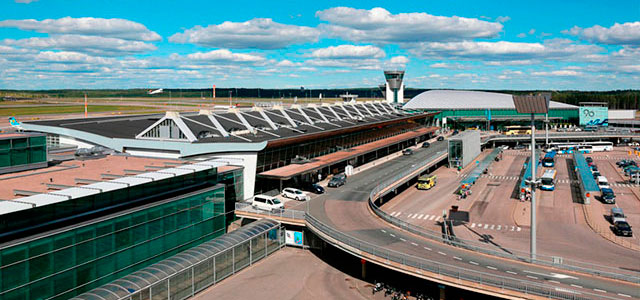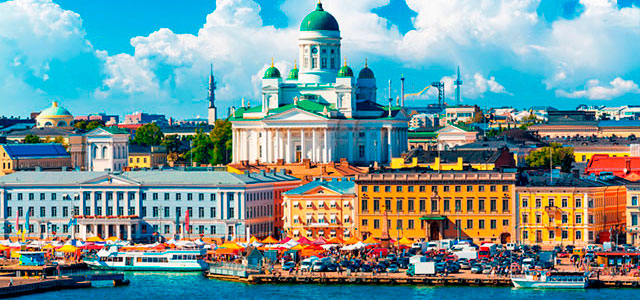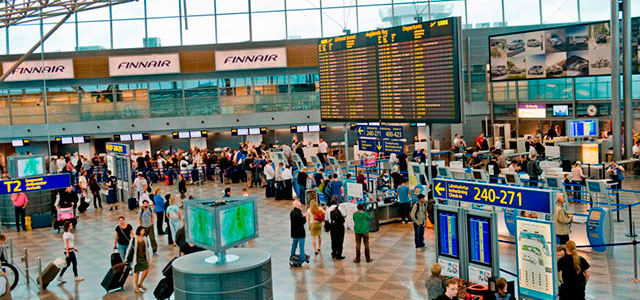 Helsinki-Vantaa International Airport (IATA: HEL, ICAO: EFHK), also known as Helsinki Airport, is the main international airport serving Helsinki metropolitan region and Uusimaa region in Finland. It is the fourth busiest airport in the Nordic countries.
Due to its geographical location, HEL Airport is a popular transfer point between Asia, Europe and North America. In March 2018, Skytrax World Airport Ranking awarded Helsinki-Vantaa Airport as the best airport in Northern Europe. HEL Airport is located in the city of Vantaa, 5 km (3 miles) west of Tikkurila, 17 km (11 miles) north of Helsinki city centre. Vantaa Airport is a hub for Finnair and Norra.
In 2019, Helsinki Airport served 21,861,082 passengers, being the 30th busiest airport in Europe.
During 2020, Helsinki Airport served 5,053,134 passengers. An important decrease due to coronavirus crisis.
In 2021, Helsinki Airport registered a total of 4,261,530 passengers.
Helsinki Airport has newly opened single terminal.
At Helsinki Airport passengers have the following services available:
- Mobile charging stations
- Retail concessions
- Duty free
- Information desk
- Mailbox
- Disabled toilets
- Toilets
- Water refill stations
- Tax refund
- Power sockets
Contact
Address: Helsinki Airport, Lentäjäntie 3, 01530 Vantaa, FINLAND


GPS Location: 60°18'52.43" N / 24°58'13.21" E


Phone: +358 200 14636 (24 hours)


Email: information.efhk@fcaa.fi
There are different means of transportation to and from HEL Airport:

Bus: Helsinki Airport is served by a great variety of buses, including night buses.
See more information

Taxi: Travel time to Helsinki city center is about 30 minutes and costs 50 euros on average.
See more information
Train: In Vantaa Airport the train station is located on the arrivals floor, between Terminals 1 and 2. Travel time from HEL Airport to Helsinki Central Station is about 30 minutes.
See more information

Car rental: Rent a car at Helsinki Airport. Check our search engine for further details!
See more information
About Helsinki
Helsinki is the capital and largest city of Finland. It is located on the shore of the Gulf of Finland in the southern part of the country, being the northernmost capital of an EU member state.

Given its location, it is at 80 km north of Tallinn, the capital of Estonia, 400 km east of Stockholm, the capital of Sweden, and 300 km of Saint Petersburg in Russia.

While your stay in Helsinki, do not miss Helsinki Cathedral, Senate Square, the Government Palace, National Museum of Finland, Helsinki Central Station, Helsinki Old Church, Uspenski Cathedral, among others.